Hot Services. Cool Prices. Contact Us Today!
HVAC Services In Santa Clarita, CA
Locally Owned & Operated Heating and Air Conditioning Company In Santa Clarita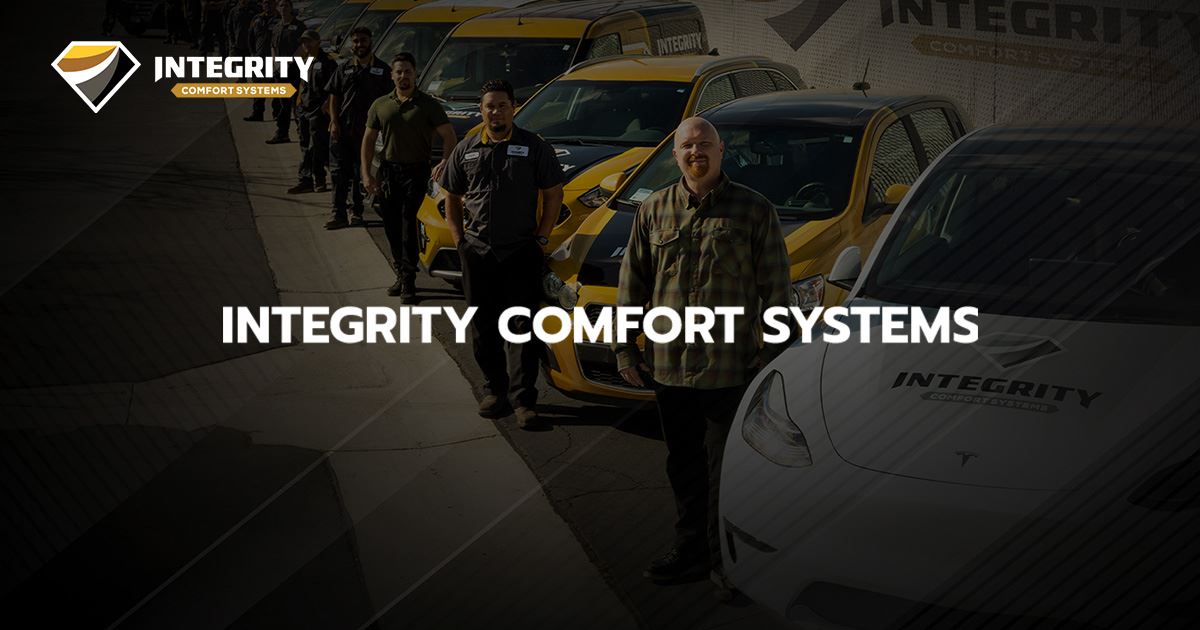 We may live in perpetually sunny Southern California, but that doesn't mean we're not susceptible to seasonal swings in temperature! No matter what the weather might look like outdoors, you can keep your interior comfortable and climate-controlled by getting in touch with the HVAC experts at Integrity Comfort Systems. We would be happy to help you maintain, repair, or install a new HVAC system designed to meet your property's needs.
Since 2004, Integrity Comfort Systems has been a leading provider of quality heating and cooling services in Los Angeles and Ventura Counties, and we're proud to extend our heating and AC services to residential and commercial properties in Santa Clarita. With more than 20 years in the industry, we have the necessary tools, techniques, and passion to get the job done well. We look forward to showing you what sets us apart from the competition. Check out what our customers have to say about our HVAC services, and see why we are the most trusted heating and cooling company throughout all of Santa Clarita, CA, and beyond!
---

Call our Santa Clarita HVAC company today at 661-762-3382 to learn more and to schedule your complimentary diagnostic testing.

---
Our Air Conditioning Services In Santa Clarita
No matter what the weather may be, a simple switch of the thermostat should make you feel comfortable, relaxed, and at home in your space. Home and business owners have different needs when it comes to air conditioning systems, but that's alright — we can fulfill them all. Regardless of how large or small your air conditioning system is, or how complex the issue you're experiencing — whether it's a leak, a weird noise, or a complete system breakdown — we can handle the issue and get your system running smoothly again.
Count on our highly trained HVAC technicians when you need any of the following air conditioning services:
New AC installation
Ductless mini-split installation and service
Heat pump installation and service
Duct cleaning
Air purification
Santa Clarita AC Repair
Are you facing problems with your heating or air conditioning? Although you may want to take care of an AC problem through a quick DIY tactic, it's important to note that doing so will not eliminate the root of the problem, and may leave you with further damages that could have been avoided. There are certain warning signs that you will want to keep an eye on, that indicates that you are best off contacting a heating and cooling expert.
Signs that you need air conditioning repair services include the following:
There has been a sudden increase in your energy bill

There is a pool of water near your air conditioner (a sign of leakage)

There is poor air circulation in your home

You feel a high level of indoor humidity

There is no cool air coming out of your air conditioner

Your AC is exerting an unpleasant smell

You keep having to repair your air conditioner

You are experiencing short-cycling issues
Are you running into any of these problems? If so, our AC repair specialists in Santa Clarita can help! Don't wait, contact our air conditioning experts today to schedule an AC inspection, and we'll make sure to take care of the problem and get your AC back up and running in no time!
Heating Services - Gas Furnace Repair, Replacement & Maintenance
Santa Clarita enjoys great weather year-round, but it still gets pretty chilly in the fall and winter months. If your home or commercial space has a gas furnace or heat pump that is failing to do its job, give us a call and one of our experts can diagnose and solve the problem for you.
Our Santa Clarita HVAC company provides the following heating services:
New heating system installation
Enjoy Cleaner, Fresher Air Today!
In addition to our heating and air conditioning repair services, we also offer Indoor Air Quality services to help our clients achieve healthier environments inside of their homes. If you're curious about air purifiers, air duct cleaning, or any other solution to subpar indoor air, give us a call. We'd be happy to explain your options for improving your indoor air quality and how our products and services can help reduce common airborne contaminants like dust, mold, microbes, and more.
Suggested Reading:
---
Ready to make your appointment? Click below and we'll be in touch with you soon!

---
"Just a very professional outfit and quality work!"
Why Choose Integrity Comfort
For Your Home Comfort?
Learn Why We're The Right Choice For Your Home
Money-Saving Maintenance Plans

Customer Satisfaction Guaranteed

Financing Options Available
Contact Us
Call our team at 805-301-9580 or fill out the form below to get started today!
Ready To Be Comfortable?
Common Areas We Serve
Simi Valley

Thousand Oaks

Ventura

Los Angeles

Pasadena

Moorpark

Camarillo

Santa Clarita

San Fernando